Live Life. Love Our planet.
~ my journal, New Year's Resolution #2, 2019
Welcome to my New England travel blog!
Follow me as I weave through New England tiny towns and curate a list of must-do + must-see adventures. Oh, and of course, must-eats! I am on the eternal hunt for fantastic food raised right with the thirst of a foodie and farmer-ette. But why keep it all to myself? I love to share!
On the verge of an empty nest, I am also on a quest to intentionally reclaim Me. Much of which I do by filling my sould and seeing the world. Are you on the same journey? I will share ways we can weave nontraditional travel into our daily lives -- including solo travel, hiking, voluntourism and treks.
If anything, I want to infuse this: you have wings, too.
At Pony Girl, I can't help but share my handpicked travel product recommendations. Selected with my expertise as an environmental advocate, speaker, and author while keeping the planet and our health in mind first, I am going to hand you the "yes, THIS" go to products. (Finally, right?!)
And... I am going to answer a few hard questions on how to navigate mindful travel while this precious planet of ours is teetering on such a precarious, fragile frontier.
Next stop? Adventure!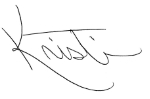 Receiving a monthly email from Pony Girls is like a virtual launch date of possibilities.
Buckle up and subscribe here: