We christen vehicles with nicknames.
Roo the camper.
She-quoia the Sequoia.
The Rat, a grandma hand-me down Toyota RAV.
Ratatouille. The second RAV. Therefore, rat-a-two-ee.
And Pony Girl, a used black convertible Mustang. Her (yes, the car) name is a mashup of the apparent horse reference + a twist on "Stay gold, Ponyboy" from Outsider's (if that makes sense we can be best friends,) and a nod to my own inner-California cowgirl.
But the reference is much more about a deep shift.
As a 40+ year old, I helplessly witnessed my
three amazing kids
cliff dive off my lovingly created nest into college dorms. One of Mother Nature's cruelest phases of evolution. "Losing" them to the world required processing grief. I learned this a very natural process for mamas, yet rarely spoken out loud. Devoted for two decades as
moooommmm
I was stunned at the sensation of a in-my-face pink slip I was given for doing a fabulous job.
The bottom of my marriage simultaneously crumbled. Painfully and in slow motion, right out from under me. The sadness of what I thought was the most rewarding phase of my life pulled away as if in a rear view mirror. Every. Single. Day I was trying to outwardly stand tall and inwardly grasp for the strength to face the road ahead.
It was in this tunnel of time that Pony Girl arrived. Yes, a car. Sure, a convertible helped. But she became a vehicle that shifted me during those turbulent years. Whether I needed out of the house to escape teenage sibling rivalry or simply let tears stream. Sometimes with the top down and the feet heater blasting just to escape the claustrophobic endless grey of New England's brutal spring.
To the mountains. To the beach. To water. To food. To hiking and to airports.
To breathe.
To reclaim myself.
Pony Girl is about shifting gears. Taking the wheel and reclaiming ourselves through adventure.

Now, I get high when facing west on a ribbon of highway. The simple act of pulling luggage across the garage at 3 am to catch a flight equals elation. The more skylines and sunsets I saw, the more goodness in people I witnessed.
Now, through my blog, Pony Girl, I am shifting into high gear and intentionally LIVING - physically, spiritually and mentally, following an internal compass in the direction of joy, gratitude, and growth.
Through Pony Girl, I have arrived at an intersection. Three roads converge:
my belief that my story isn't singular, that you, too, have wings to soar,
my passion for protecting the planet,
and my ridiculous insistence that we should celebrate and support those who are doing good in the world.
Thank you for being here with me. Buckle up... as we say in the Marsh house, "Next stop? ADVENTURE!!!"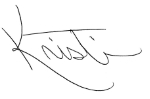 The Other Sides of Me
Connect With Me On Linkedin
Media Kit (to come!)